Dr. John Ona
Founder/President
---
John Ona has a PhD in Chemistry from the University of Strathclyde Glasgow. He has over 11 years' experience as a University lecturer/Researcher at the University of Agriculture. Makurdi. He is the founder/President of Royaldream Builders Initiative. He is a 2015 Mandela Washington Fellow at the Arizona State University Phoenix. He is also a 2016 Tony Elumelu Entrepreneurship Program Awardee. He has over 6 years' Experience in Program design and Management with experience in Project Management, Monitoring and Evaluation and Community Mobilization. Dr Ona will serve as the Project Director of Agribusiness Incubation Program coordinating overall activities, partnerships and implementation.
Miss Doofan Torbunde
Project Finance Manager
---
Doofan is a banker with five years of experience with Diamond Bank Plc and Union Bank Plc Makurdi. Her current responsibilities include managing her branch cost and expenses. She has a strong background in Agric Economics and she is currently studying for her M.Sc in Food Supply Economics. Miss Torbunde is also a successful poultry farmer. She will serve as the Project Finance Manager and will be responsible for budget implementation, financial control and preparing financial reporting.
Mr. Henry Ipole
Communication Manager
---
Henry is a communications expert with over fifteen years experience as a multi award winning Broadcaster with Radio Benue 90.5 FM Station. He is a radio producer, announcer and music presenter. He is a talk show host, Master of Ceremony, events management expert and social media consultant. He is a founding member of Royaldream Builders Initiative. He will manage the communications of the project. He will utilize popular local blogs, social media tools, radio, and newsprint to promote the project. He will also work with theproject team and the interns to manage communications with project partners and ensure seamless communication with workshop participants and trainees.
Mr. Cosmas Anweh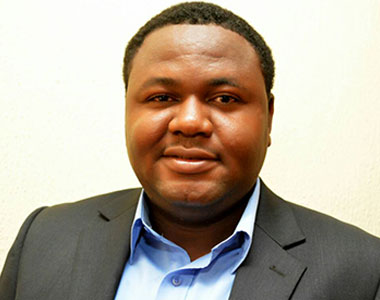 Mentorship Manager
---
Anweh Cosmos has over two years' working experience in agriculture, particularly agricultural economics and extension. He also has a four year experience in the banking sector serving with the defunct FINBANK Plc and First City Monument Bank between 2008 and 2013 rising to become acting Branch Manager of FINBANK Makurdi. Currently, Cosmos is a graduate research assistant at the Institute of Food Security, University of Agriculture, Makurdi, Nigeria. Cosmos holds a bachelor's degree in Agricultural Economics and Extension from the University of Agriculture, Makurdi, where he focused on the sustainability of local food systems. Cosmos is a 2016 Mandela Washington Fellow. He serves as the Mentorship Manager leading the design of the mentorship program for trainees, matching mentors to trainees, liaising with the Training manager to match trainees to farms.