Professor Rufus Sha'ato
Chairman Board of Trustees
---
Professor Sha'ato is a seasoned University administrator and Former Dean, College of Sciences University of Agriculture Makurdi. He is a Chartered Chemist and former National Secretary of the Chemical Society of Nigeria. He has over 30 years experience as a University Lecturer. Professor Shaato has a B.Sc in Chemistry from the Ahmadu Bello University Zaria. He also holds an M.Sc and PhD in Chemistry from the University of Ibadan, Nigeria.
Mr Amity Ijuwo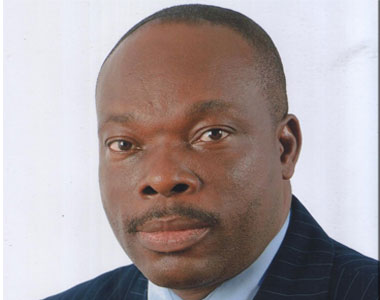 ---
Amity Ijuwo is a chartered Accountant and is currently serving as the General Manager Audit of Benue Investment and Property Company (BIPC) Makurdi. Mr Ijuwo has over 20 year experience in the banking industry having worked with Peoples Bank of Nigeria and other commercial banks. He retired as Branch Manager of Wema bank Plc Makurdi. He is also the founder/proprietor of Okaha Polytechnic Oju Benue State. He graduated from Ahmadu Bello University Zaria wigh a B.Sc. in Accounting. He also obtained an M.Sc. in Accounting and Finance from the same University. He has an MBA in banking from Benue State University. He is a member of The Institute of Chartered Accountants of Nigeria (ICAN), Chartered Institute of Bankers of Nigeria (CIBN) and a full member of the Nigeria Institute of Management (Chartered) NIM.
Mr Ediga Ochekpe
---
Mr Ochekpe is an Accountant by training and has over 20 years experience with working with First bank Plc, the defunct New Nigeria Bank and Intercontinental Bank. He also served as Branch Manager of Access Bank in across branches in Adamawa and Bauchi States. Ediga is currently a businessman and Managing Partner at Andyx Services Ltd- A financial consulting company. Ediga has a HND in Accounting from Kaduna Polytechnic and an MBA from Federal University of Technology Yola.
Dr. John Ona
---
Dr Ona has a PhD in Chemistry from the University of Strathclyde Glasgow. He has over 11 years' experience as a University lecturer/Researcher at the University of Agriculture. Makurdi. He is the founder/President of Royaldream Builders Initiative. He is a 2015 Mandela Washington Fellow at the Arizona State University Phoenix. He is also a 2016 Tony Elumelu Entrepreneurship Program Awardee. He has over 6 years' Experience in Program design and Management with experience in Project Management, Monitoring and Evaluation and Community Mobilization. Dr Ona will serve as the Project Director of Agribusiness Incubation Program coordinating overall activities, partnerships and implementation.
Mr Adinya Uji
---
Uji, Adinya Anyebe is the Chief Executive Officer/Chief Operations Officer of Steincorp Earth Resources International Limited, a geotechnical company with extensive operations spanning the water, energy, construction, and mining sectors. He is a Trustee of Royaldream Builders Initiative. He runs a 400,000 tonne capacity catfish farm in Dutse, Abuja. His serves as Training Manager. He will coordinate the training program of the project. He will particularly head the farm internship program for the trainees, promotion and coordination of online training.